Shop
Chamberlain Clock (Decorated) - Jewellery Quarter
Chamberlain Clock is an Edwardian, cast-iron, clock tower in the Jewellery Quarter. This clock has been an icon of the area ever since it was erected in 1903.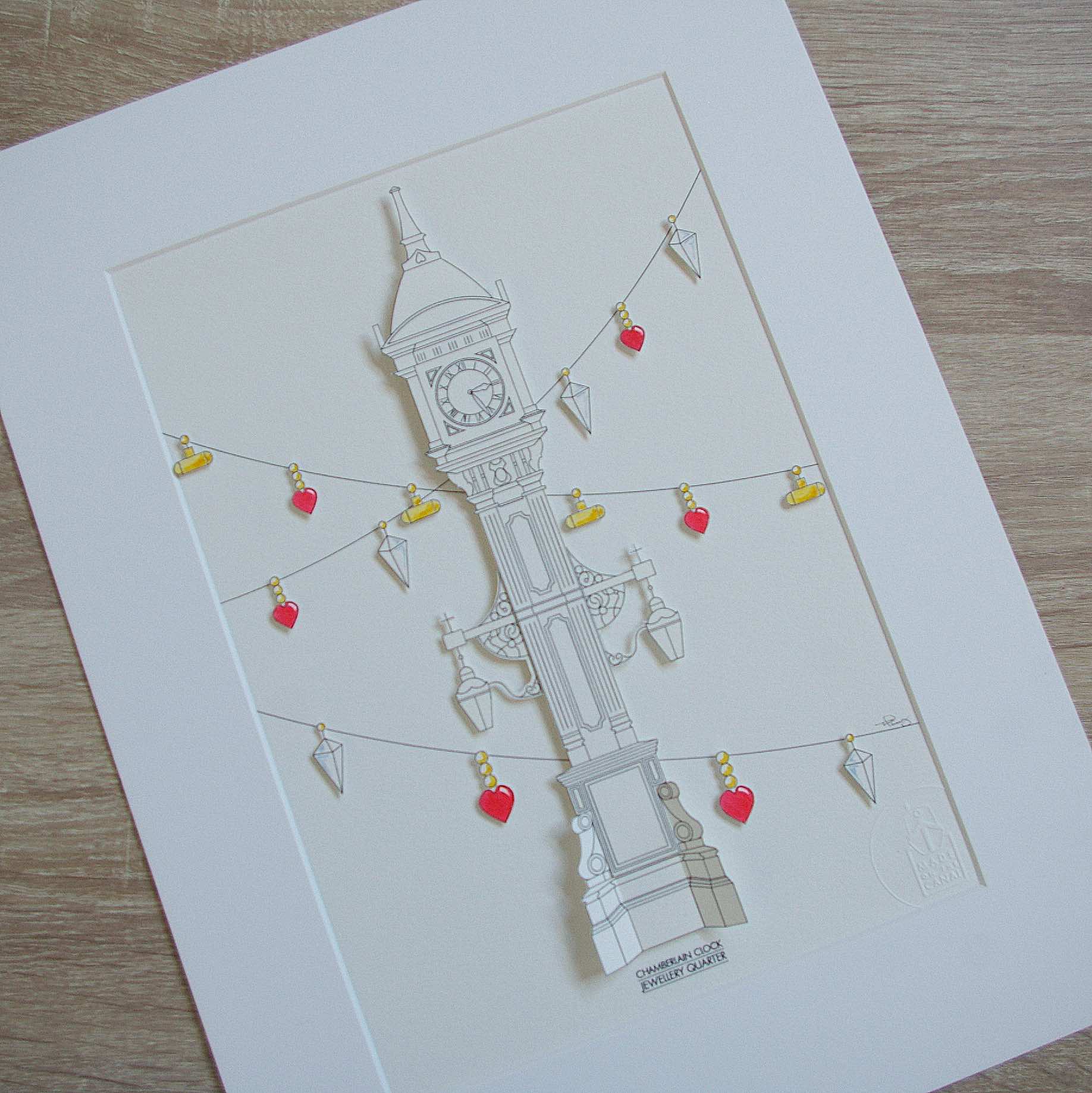 Additional Info
(£45) Provided in a protective sealed sleeve (mounted to card frame only)
Card-mount (dimensions: 41x31cm)
(£90) Framed in either black or white. Bubble-wrapped, securely boxed and sent 2nd Class via Royal Mail/Parcel Force.
As space on a narrow boat is at a premium, Chamberlain Clock is made as and when orders come through. Best efforts are made to create the image and send it out within 24hrs.